WVWD Selects Seasoned Water Professional as General Manager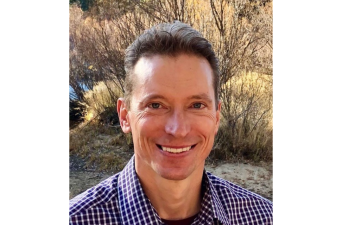 WVWD Selects Seasoned Water Professional as General Manager
John Thiel to bring 30 years of public service experience to West Valley Water District
Rialto, Calif. – – The West Valley Water District (WVWD) Board of Directors announced that John Thiel has been selected as the agency's next general manager. The board unanimously approved his contract on April 6, 2023 and he will begin his new position on Monday June 19, 2023.
Mr. Thiel brings with him over 30 years of experience in the water industry, having rose through the ranks at South Tahoe Public Utility District (STPUD) becoming general manager in 2019. During his tenure, Thiel oversaw the completion of over 100 projects and programs, including the advancement of water conservation programs, advocacy efforts resulting in over $20 million in grants for the District and establishing initiatives to advance STPUD's Recycled Water Strategic Plan.
"Mr. Thiel's expansive public service career has made him the ideal candidate to lead West Valley Water District," said WVWD Board President Greg Young. "On behalf of my board colleagues and everyone at West Valley Water District, I extend a warm, heartfelt welcome to John. I am confident that his leadership and experience will help propel our District to new heights."
In addition to his extensive experience in water, Thiel earned his MBA at the University of Nevada and his Bachelor of Science in Civil Engineering at Iowa State University before gaining experience in the private sector as a project engineer.
"I have been incredibly fortunate to have spent over 30 years of my career at South Tahoe Public Utility District. During my time there, I have grown as a person and a professional and am grateful for the people I have met and experiences I have had," said Thiel. "I am looking forward to bringing the knowledge I have gained to West Valley Water District and to work side-by-side with its incredible team of water professionals and board members to continue its mission to provide our customers with safe, high quality and reliable water services."
Prior to serving in capacity as general manager, Thiel spent 26 years as an engineer for STPUD, with over 4 of those as Engineering Department Manager.
# # #
The West Valley Water District has proudly served the Southern California communities of Bloomington, Colton, Fontana, Rialto, San Bernardino, and Jurupa Valley since 1952. Through name changes and consolidation, the mission has always remained the same: to provide customers with safe, high quality, and reliable water service at a reasonable rate and in a sustainable manner. The District provides water for about 98,000 customers and is overseen by a five-member, publicly elected Board of Directors.