IEWorks is devoted to strengthening the water/wastewater workforce by creating equitable pathways to water industry careers. Through regional training opportunities, the program seeks to address economic equity by prioritizing workers in communities where there is a disproportionate burden of income and environmental inequality including women, workers from the Black and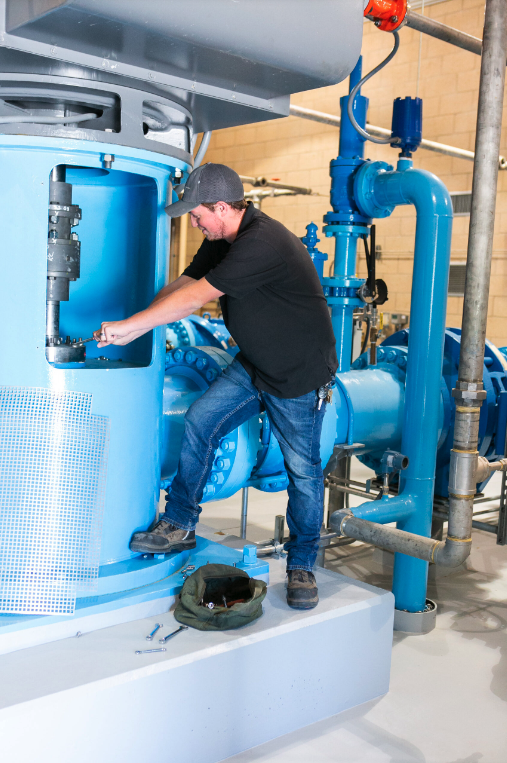 Latinx communities, transition age youth, and those re-entering the workforce. 
Established in partnership with Jewish Vocational Services, West Valley Water District (WVWD) is proud to have spearheaded the program in late 2020 to fill critical openings of skilled workers in the water and wastewater industry.
In December 2020, WVWD and San Bernardino Valley Community College (SBVCC) entered into an agreement that would provide aspiring water professionals with water supply technology courses that align with industry needs. With this partnership, IEWorks has created a pipeline that will ensure a diverse pool of qualified candidates for current and future openings.
In 2021, IEWorks received funding from the U.S. Department of Education secured by the California Workforce Development board, totaling $1,074,000. The funding will be used toward staffing, worker wages, support and technical assistance.
WVWD is proud to work with these Inland Empire partners to deliver high-quality training through apprenticeships, internships and career awareness:
San Bernardino Valley Municipal Water District
Inland Empire Utilities Agency
Eastern Municipal Water District
Rancho California Water District
CalMutuals JPRIMA agencies
For more information on IEWorks or learn about career opportunities through the program, visit IEWorks.org or email info@IEWorks.org.