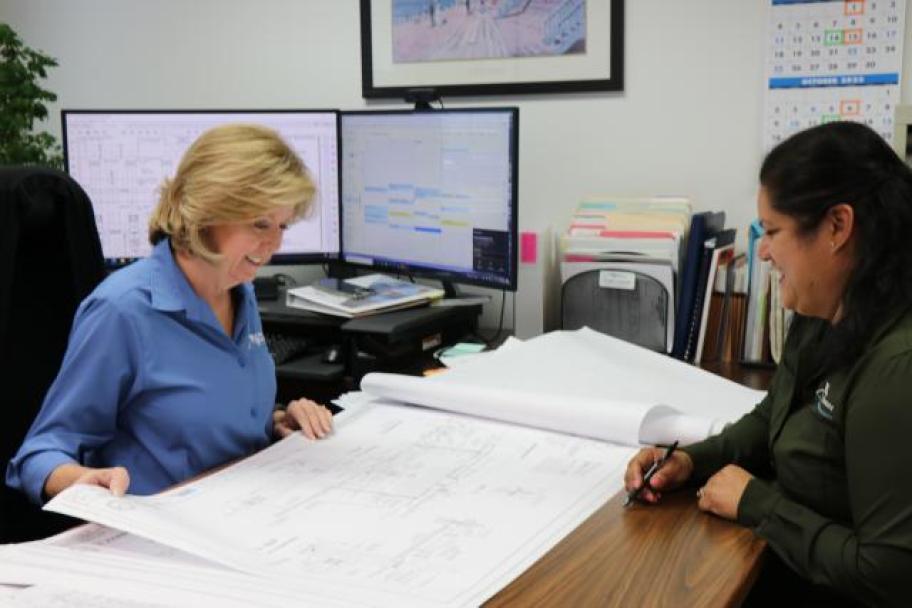 The Engineering Team plays a crucial role in designing, constructing and planning for the current and future needs of the District's customers. The Department is tasked with identifying the facilities needed to support growth and those needed to maintain and enhance the water system infrastructure for our existing customers. These facilities include distribution and transmission pipelines, fire hydrants, pump stations, wells and storage reservoirs, all of which are vital in providing safe and reliable drinking water to our rate payers. On a daily basis, the department coordinates with engineers, contractors, consultants, developers and other public agencies to that end.
---
Our engineering staff provides guidance, technical support and inspection services for real estate developers building new homes and buildings within our service area to ensure their projects are in compliance with local, state and federal regulations, standards and specifications. Please contact us for assistance with the following issues:
Capital Improvement Project Information and Coordination
Construction Material Review
Fire Flow Requests
Hydraulic Studies and Analysis
Installation of new water services (domestic, irrigation, fire)
Private Development Plan Check and Coordination
Relocation of existing water services (domestic, irrigation, fire)
Utility Plan Request
Water Pressure Inquiries
Water Supply Assessments
Water Utility Easements
Will Serve Letters
If you have general project related query, please contact us at 909-875-1322 or engineering@wvwd.org.
Engineering Documents and Resources
Applications

Working With Us

Reports

Design Documents