WVWD Selects Best Best & Krieger LLP as New Legal Counsel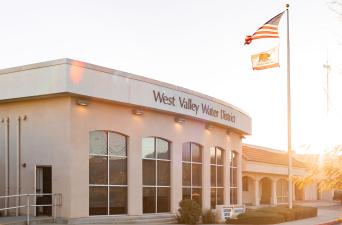 WVWD Selects Best Best & Krieger LLP as New Legal Counsel
RIALTO, Calif. – The West Valley Water District (WVWD) Board of Directors appointed Best Best & Krieger LLP (BB&K) as legal counsel. The board unanimously approved the contract effective June 15, 2023, to ensure a smooth transition between interim counsel and BB&K.
WVWD posted a request for proposal on February 6, 2023 to three web-based platforms, PlanetBids, PublicPurchase, and Western City Magazine for legal counsel. WVWD informed interested legal firms of the opportunity and invited them to apply by March 14, 2023. After the initial screening, WVWD deemed 13 submitted proposals as complete and qualified for further vetting.
The four top-scoring firms were placed on a short list for interviews and the Board directed staff to provide additional background, support and analysis on the applicants. On June 1, 2023, the WVWD Board of Directors met in closed session to finalize their evaluations, score each firm and then deliberate. BB&K received the total highest accumulated score and the board appointed the firm as the next general counsel.
"I want to thank the management and staff who assisted in this process and my Board colleagues," said President Greg Young. "This is a crucial decision that will ensure a bright future for West Valley Water District. I appreciate everyone's time over many hours and days, to review the proposals and the mindfulness they exhibited to ensure we are provided with the best legal services."
BB&K brings a highly knowledgeable team experienced in providing comprehensive legal services dealing with complex laws and litigation in the water industry. The firm will provide responsive and cost-effective services to protect WVWD and its ratepayers' interest in contracts and legal matters.
# # #
The West Valley Water District has proudly served the Southern California communities of Bloomington, Colton, Fontana, Rialto, San Bernardino, and Jurupa Valley since 1952. Through name changes and consolidation, the mission has always remained the same: to provide customers with safe, high quality, and reliable water service at a reasonable rate and in a sustainable manner. The District provides water for about 98,000 customers and is overseen by a five-member, publicly elected Board of Directors.